**Please Note: Dogs and cats running at large are not considered an emergency. Should you see a stray dog or cat, please give them time to return home or try to find its owner.**
Tips and suggestions for what to do if you find a stray are posted here.
Animal control numbers are as follows:
Waynesboro - (540) 942-6701
Staunton - (540) 332-3842
Augusta County - (540) 245-5635
ADOPTION
PROCESS
Interested in adopting your next best friend?
OTHER LOCAL RESOURCES
We partner with a variety of local community partners that offer low-cost spay/neuter, medical, behavioral/training, and food assistance.
INTERESTED IN FOSTERING?
Fostering provides a wonderful break from the shelter.
SIGN UP FOR THE SVASC NEWSLETTER!
Stay informed on what's going on at the shelter.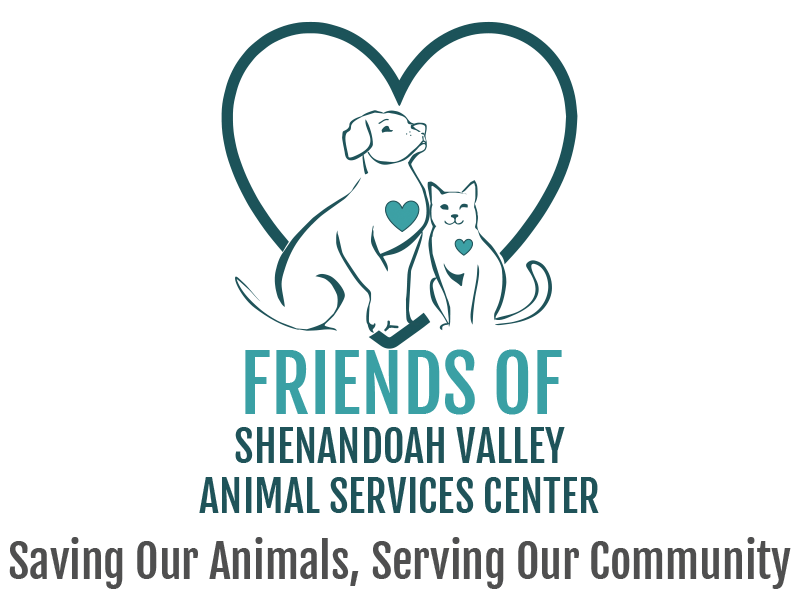 The Friends of the Shenandoah Valley Animal Services Center is an all-volunteer 501(c)3 organization in Waynesboro, Virginia.
Friends of Shenandoah Valley Animal Services Center was formed back in July 2019 with the mission of providing funds for medical care for animals in need, as well as, community outreach, and pet retention.  Friends of SVASC is a private organization, independent from the governments of the City of Waynesboro, the City of Staunton, and Augusta County Virginia.
To find out how you could help support the shelter, click the button below!